Brief
The Angry Axe & Rage Room is one of the clients who want a simple and identically designed for their Axe throw games and rage room under one roof. Their main focus about to get more bookings from their website.
Visit Website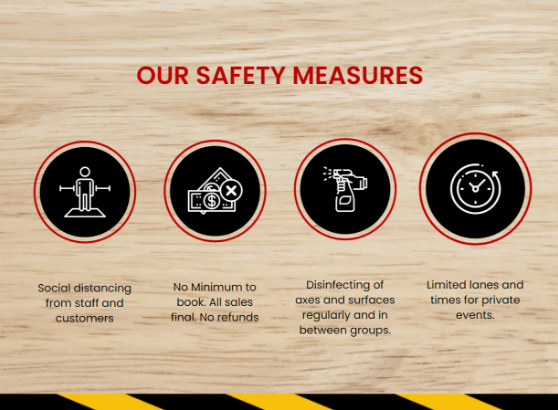 Challenge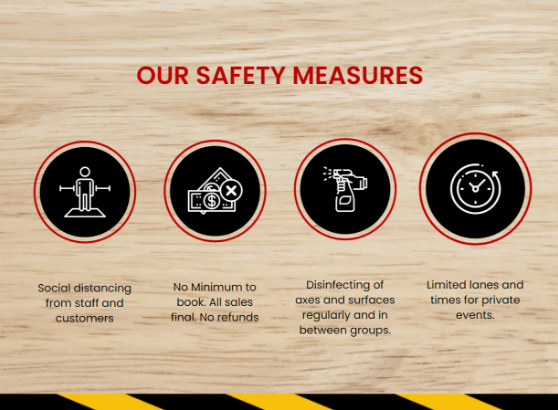 In this project, the main challenge is about the content the services that the client gives do not need much content and they want to get leads from the site and SEO content is the heart so the client has decided to go with the one-page site as initially.
From the design part, the main focus must be on the game place and how we can show it is also a party place.
Approach
The first step was added by designers they take all the real images of their game zone from different social sites and make a nice and clean one-page site. which shows it's a family place.
Solution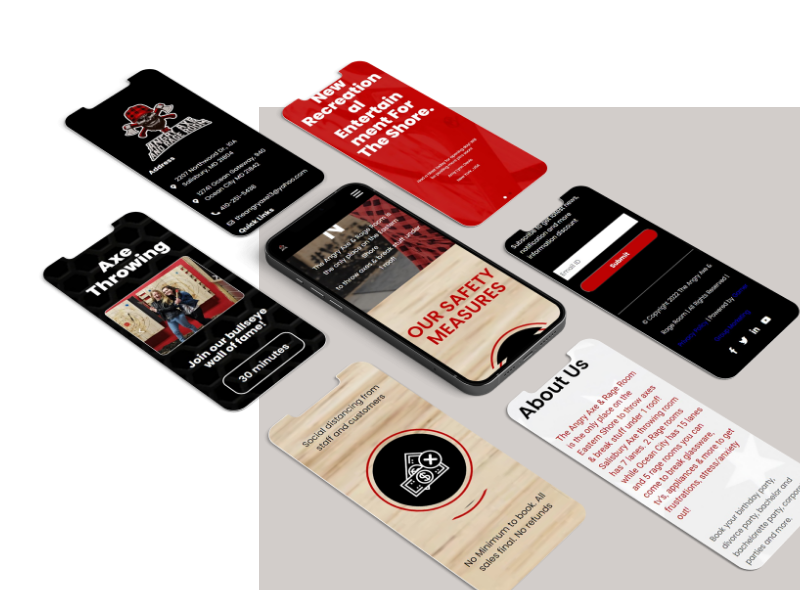 PSD to WordPress
Build one-page site.
Use modern fonts to look more drippy.
Show multiple CTA for online booking through one page scroll.
Added Wao elements
Focus more on animations, videos, and keep minimal content
Add more parallax effect for background images.
Created wow logo which reflect their passion about Axe Roooms.</li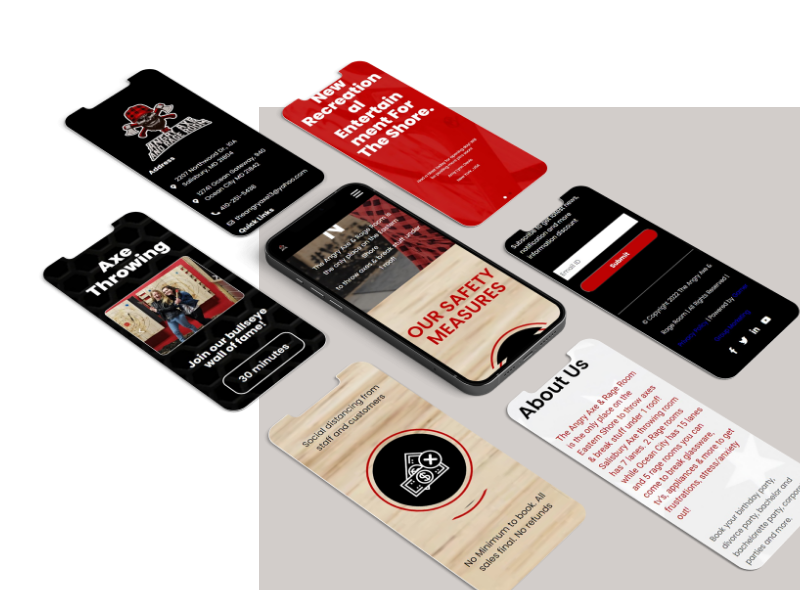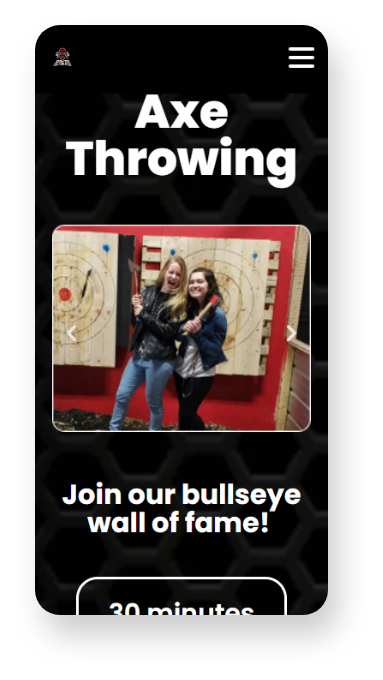 Goal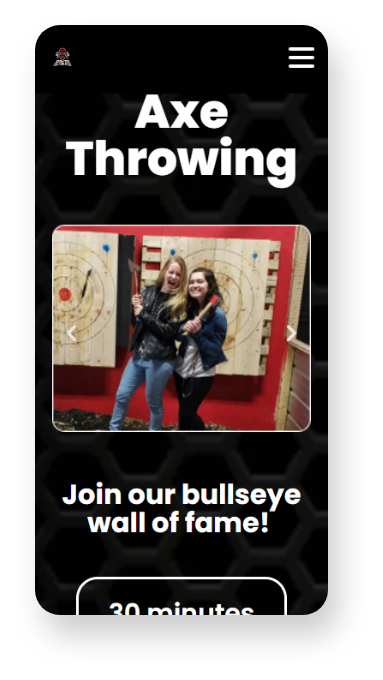 In the end, the website show all over client business and services they are currently giving during pandemic time.
Increase of business from CTA by 85%.
Increase of visitors by 75%.
Bounce rate of the site is under 5%