Brief
PKS & Company is a  Certified Public Accounting Firm that needs a completely new online presence that shows its services and expertise. Their main goal is to show company liabilities to word their present clients and especially they look for new costumes through their website.
Visit Website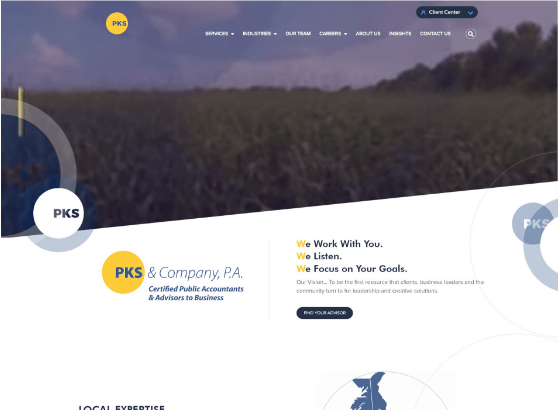 Challenge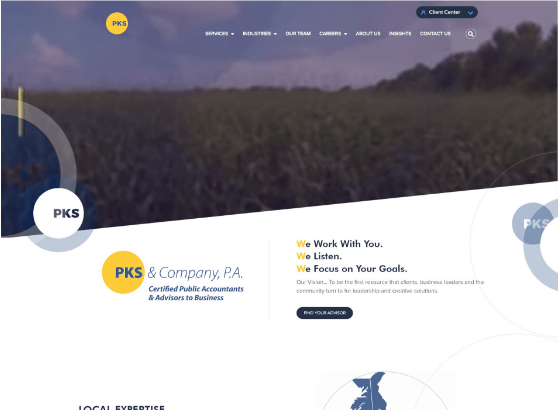 At the first meeting, they were totally blank about the design concept and what they need. After many prototypes by our design team, they finally come to the final conclusion. The main challenge on this site was they want their PKS logo everywhere on site which was something not standard design pattern in 2021 but our designing team took this as a challenge and give niche design end of the day.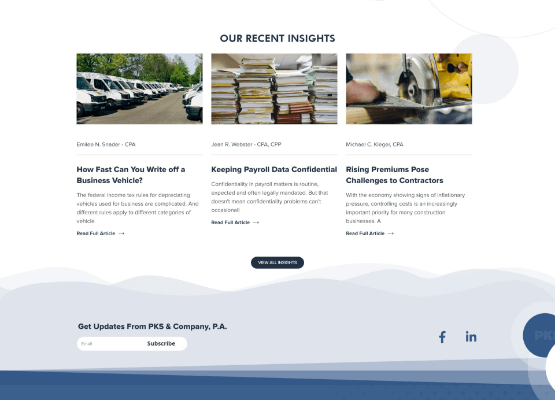 Approach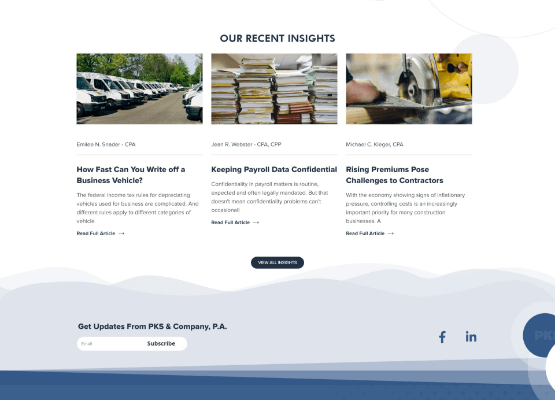 Our first question to the client shows us your competitor sites and the list of questions we have gathered about their choice. Once we got enough idea about what they are thinking in their mind it's easy for us to make them fix on the design side. Once the design done the rest magic has been done by two buddies WordPress and  Elementor.

Solution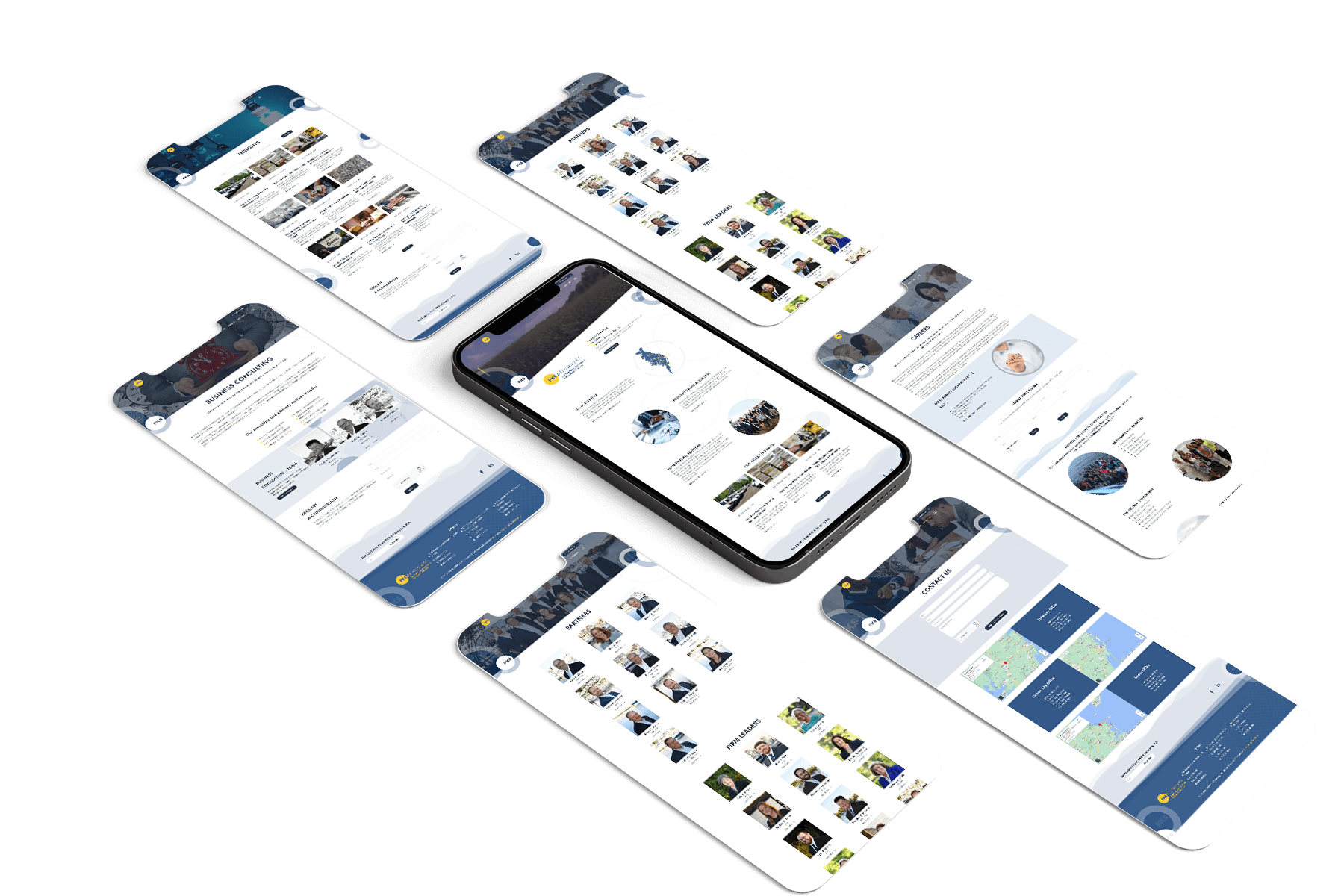 Build use friendly & Niche design.
PSD to WordPress
Develop a site using Elementor pro and ACF Pro.
Develop a fully responsive WordPress website
Added Wao elements
Show presence of PKS logo every page.
Animations to attract potential customers.
Made a strong identity on the home to show they have a global clients.
The main part of this site is about to show their team introduction and education and expertise for this we used grid base approach.
Add additional feature for the security.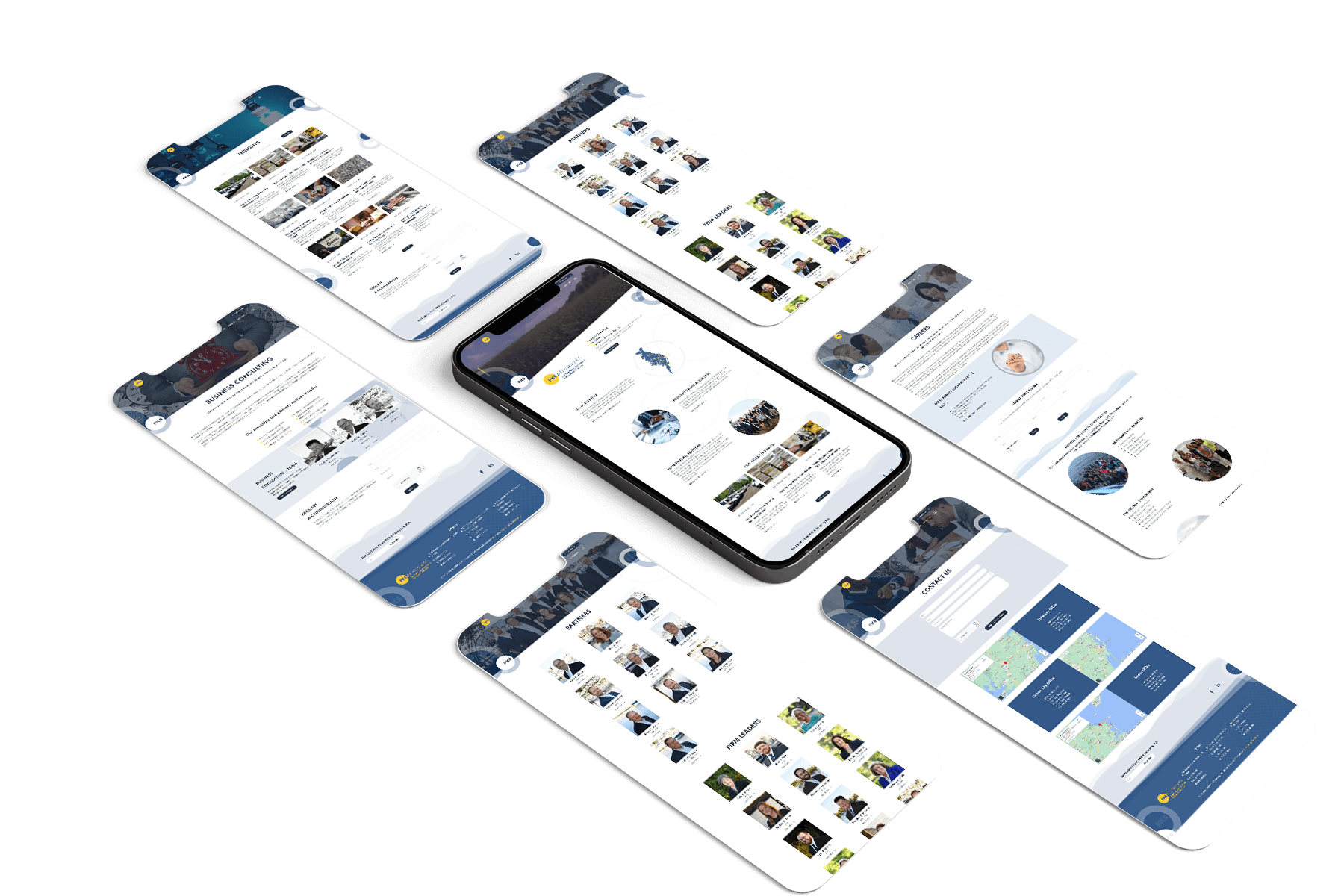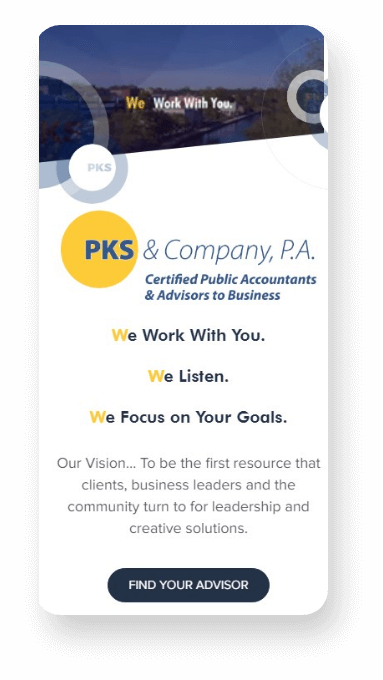 Goal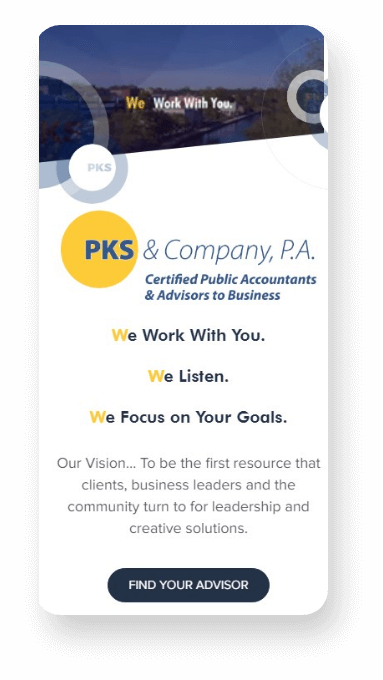 In the end, Through the website client must get new clients and their expertise must show online presence. The reality must show rather then fake presence.
Get new client by 65%.
Bounce rate of the site is under 15%.
The business is coming through team page by 75%.