We combine our technical expertise and creative expertise with our in-house dedicated support to bring you simply outstanding web development services.
CASE STUDY
Design and Development In Action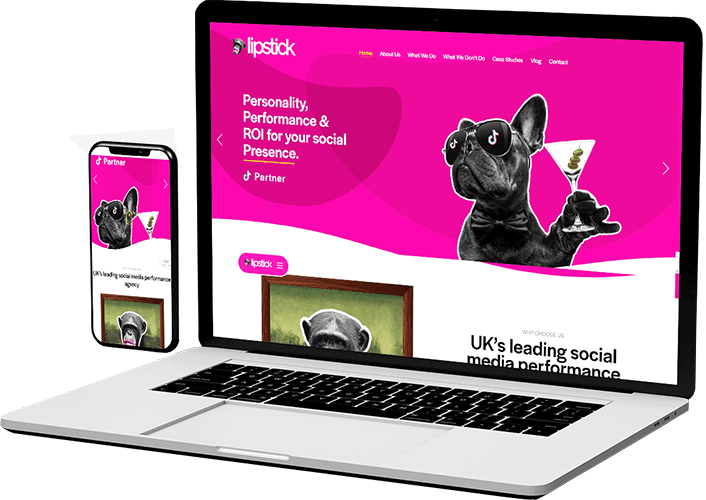 lipstick
Sociallipstick is a social media agency in the UK which do social media marketing for their potential client with an…
Read Case Study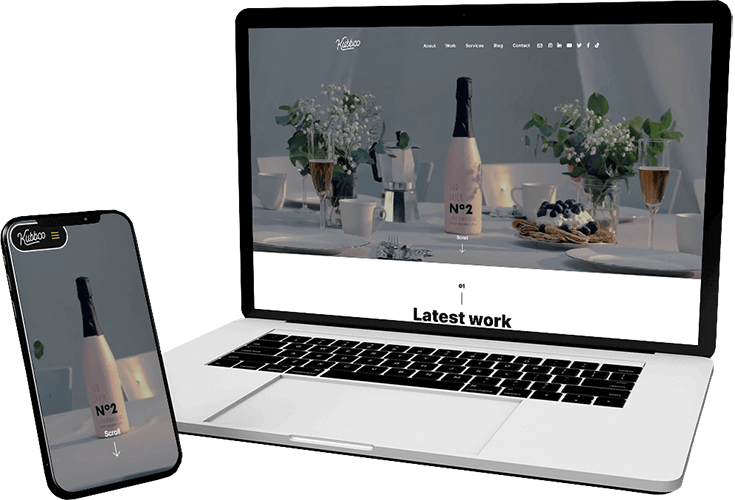 Kubbcco
Kubbcco is a social media agency that works for many learning brands. They can take accounts with 3 million+ followers…
Read Case Study
Marketing Strategy
Marketing Strategy is our first project which is very special to our heart.
Read Case Study
Show Your Expertise
GET IN TOUCH
SEND US A POSTCARD, DROP US A LINE
Expertise
Expertise helps you get a competitive edge. We bring our expertise to every wordpress project. So while the market is crowded with websites, we help you get a distinguished one.
Result-driven
Websites that don't drive desired results are of no use. That's why we are interested to know your goals and expectations. Our team will then make an action plan to ensure your website achieves the desired results.
Portfolio
Action speaks louder than words. Please take a look at our portfolio to see our work. Didn't find anything related to your niche? Book a free consultation, and we will share your niche related sample.
On-time delivery
When a task is late delivered, the business affects more than the website. That's why on-time delivery is our focus. We follow an agile approach to ensure that the project is delivered on time without compromising the quality.
WP Servicedesk is a very dedicated, hard, and fast working designers and developers team. They helped me design and develop my site and they were very proactive, good at communications, and delivered on time. A pleasure to work with.
Chris Kubbernus
Chief Executive Officer & Founder @ Kubbco
WP Servicedesk are very good when it comes web development, they did a great job on our website and were very professional
Bilal Jogi
CEO @ lipstick - UK's leading social media performance agency
I have worked closely with the WP Servicedesk team, they have proven themself to be adaptive, agile, and responsive, in the project phase for our company website.
Their website technical coding skills were evident from the time I started working with them. WP Servicedesk is quick in making any requested updates to the site, coding or otherwise. WP Servicedesk has demonstrated an ability to fill in the gaps in a logical way when creating links etc. WP Servicedesk has proven to be a great asset.
Paul Rumsey
Director Of Operations @ VIVIDA
WP Servicedesk Teams exhibits strong technical skills, exceptional working knowledge of WordPress (among other applications), is professional, collaborative, diligent, results-driven, and reliable. The difference in time zones is non-existent. The team is always available, consistently exceeding expectations and genuinely cares.
I highly recommend WP Servicedesk.
Venus Caruso
Co-Founder @ Deep CBDs
WP Servicedesk is great team to work with – fast, flexible, and understands objectives! Highly recommend!
Jamie Wayt
Owner at Heavy Wayt
Fantastic work ethic extremely skilled and overall great team! Worked together with WP Servicedesk on quite a few projects.
William Singvongsa
Senior UI/UX Designer @ Digitas Health
WP Servicedesk is a valuable team for website design and start-up support. They are quick and focused. They were able to save me time and bring a higher level of expertise to my website. As a new entrepreneur, their attention to detail and work ethic are invaluable. I am looking forward to working with WP Servicedesk for many projects in the future.
Dr. Breanna R.
Director of Training Operations @ Sharecare
WP Servicedesk team is my go-to source for any website work. They can easily translate my vision into reality AND make it look phenomenal on the first attempt. Most developers I've worked with have great technical chops but struggle to make a site look presentable. I would not hesitate to recommend WP Servicedesk for any project.
Ian Luck
VP of Marketing @ CustomerGauge
I asked WP Servicedesk to complete some WordPress tasks for my website, and they were so efficient and precise with what I needed. They are a great networker too and had suggestions for possible leads for me in my own work. Thanks WP Servicedesk I know who to contact when I need something fixing, designing or adding to my site! Highly recommend.
Jessica Jones
Owner @ Jessica Jones
WP Servicedesk is a strong web developer team with a great knowledge of wordpress, Bootstrap and PHP. They are a fast workers and a great communicator. I would highly recommend working with WP Servicedesk if you need a solid reliable team member!
Eric Lafleche
Co-Founder @ Mythia